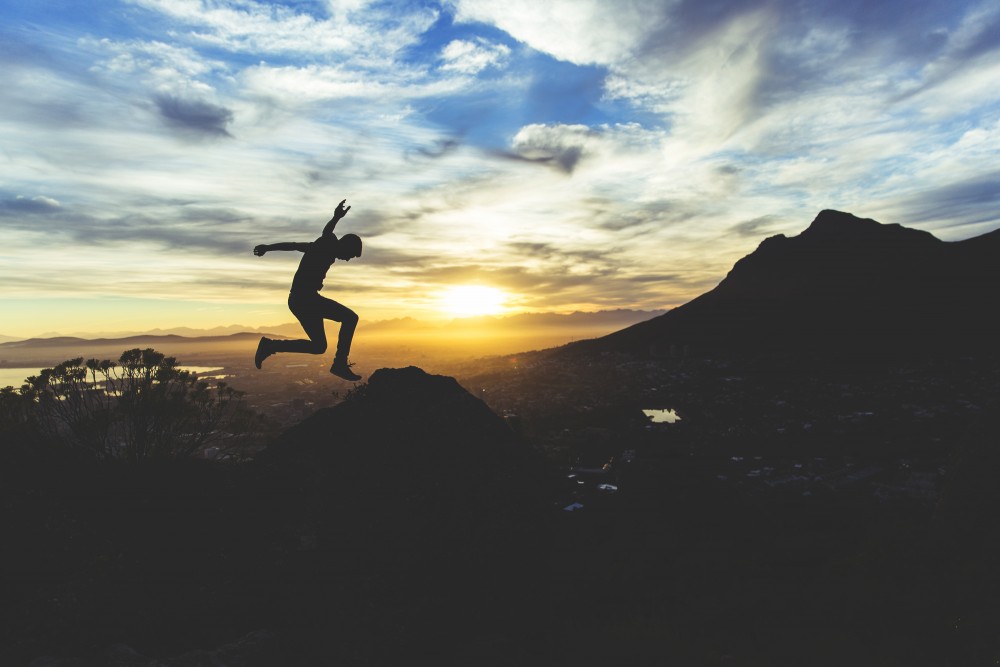 The thinking on strength training for endurance athletes has undergone quite a shift in the last 10 years or so. Nearly all coaches and trainers before 10 years ago would have recommended multiple sets of 15-30 reps of a light weight for a general full body workout. This is probably still the most prevalent thought among the general running community and many coaches today; HOWEVER, more and more research is supporting the thought that true strength/power training is more beneficial than the long held standard of 15-30 reps of a light weight. Many "higher level" coaches (i.e. collegiate and professional) have shifted their lifting programs to be a more traditional 4-10 rep set of high resistance.
A recent article in the International Journal of Sports Physiology and Performance continues to build that evidence. Click here if you would like to see the abstract. Basically, this group looked at moderately-trained runners (approaching 20 min 5ks) and put one group through a heavy resistance strength training program along with running vs. the control group that only continued running. After 6 weeks, the test group showed a significant improvement in 5k time trial. Even more interestingly, when this group stopped strength training for 6 weeks, the time improvement all but disappeared … which shows that the improvement is not a one-time boost but something that needs to be maintained.
Heavy strength training can most definitely enhance the middle- and long-distance runner's abilities. However, there are a few important points to make before moving on:
* Running is still the most important part of a runner's training … so putting in the time for that is going to lead many more performance benefits than a weight room will
* Form is of the utmost importance … make sure you don't injure yourself trying to add in strength training
* Many runners can benefit from good "body weight" training before they would need to or be ready to move on to traditional strength training … Click here for a good program that you should be able to master before moving onto the weight room. This program highlights activating the glute muscles but incorporates many other areas also
Strength training can provide many benefits primarily in the realm of neural adaptations and power development.
Higher weight training requires a fuller contraction of muscle groups to complete the movements of the exercises. This leads to more motor recruitment and improved control of all parts of the muscle. Repeatedly (over time) recruitment of more muscle fibers will lead to more efficient firing of the nerves leading to those muscle fibers, and they will be able to more effectively recruit a larger part of the muscle working during running events. Even though runners aren't always "maximally" contracting, the nerves will be more likely to recruit more muscle fiber to use even in "moderate" efforts.
Power can also play a role in improvement in runners, especially for any of us looking to have a kick at the end of the race or running at efforts of fast pace throughout our workouts or races. By more maximally taxing a muscle group during weight lifting, that muscle group will increase the amount of fibers available for contraction and form improved bonds among those fibers. These adaptations occur best under heavy loads.
As runners, our focus is on the legs. This means exercises such as squats, lunges, deadlifts, split stance squats, split stance lunges, and other similar ones should be the focus of a runner's routine. If you are able to fairly easily complete the above exercises from a prior blog post, you can begin these types of exercises in the gym. Aim for 1-2 sets of 4-10 reps where you are definitely ready to stop by the end of the 10th rep, BUT make sure you have good form all the way through the exercise. If you lose form, the weight is too much. Free weights in the form of barbells or straight bars are the best way to implement this training; however, if you want to use machines, you can still get a good workout using the same parameters – remember though that you will not be working as hard as you would be in free weights.
After 4-6 weeks completing traditional strength training, you could consider adding in explosive power moves and plyometrics. The explosive power moves would be any of the above + adding in a "jump" sequence (i.e. jump squats, jump lunges, etc.). This could also include Olympic lifting techniques. Plyometrics, on the other hand, are multiple "jumping movements" (i.e. skips, box jumps, etc.). Most of us will get plenty of plyometric training during running itself, so this would only be needed in higher level athletes.
Timing of strength training can be important, especially when we are in heavy training. Most coaches who use heavy resistance strength training actually recommend completing it the same day after a harder workout (i.e. tempo or track). Reasons for this include, a boost in adrenaline which can lead to improved recovery and the ability of an "off" or "easy" day to stay easy.
Bottom line: Heavy resistance training can provide a benefit to anyone looking to improve running times in middle- and long-distance running. Much of the current research is suggesting this type of training will be superior to the long-held approach of high rep, low resistance training. And the science supports that belief. However, remember that running is always the best way to strengthen running, and make sure to keep good form at all times. If you are unsure, hire a personal trainer or coach to help you through it!
For
daily wellness, marathons

and

every mile in between...

- Doc