Fun question! I would say that this has changed many times over my running career, but I would currently say the 10k race distance is my favorite one. Now for the why …
10k (6.2 miles) is a great distance to train for and race because it is a nice mix between overall low workload (nice for busy adults) and high effort (takes true training to perform and enjoy). I've focused on this distance the past 1.5 years and have really enjoyed the training for it. It is long enough that you have to really put in some work and effort to finish the distance and/or run it quickly, but it is short enough that you don't have to dedicate hours upon hours every week training for it. It's also a fun distance where you can dedicate time working on true/raw speed ability along with plenty of "strength" running.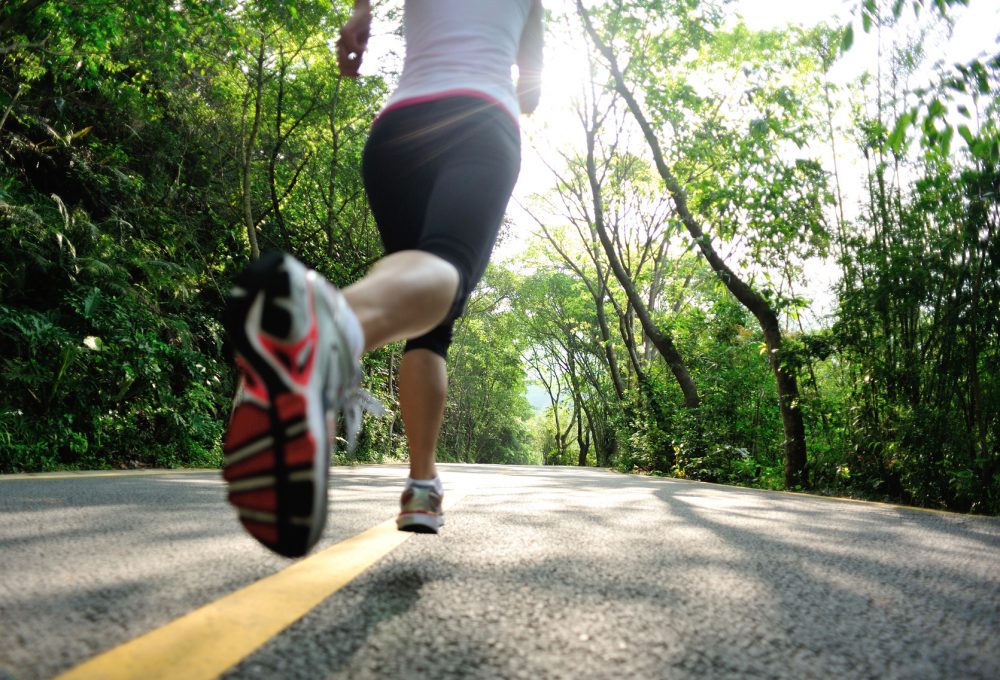 I'll give a little synopsis of multiple race distances below just to spread the love to all distances:
1 mile – Anyone remember the first time they ran a mile? Or is anyone still working up to that? This is a huge milestone to hit no matter when you do. I truly believe that being able to run a mile (and then later run a mile pretty fast) is a big accomplishment! Think of how many people haven't or can't run a mile … Why I like it: It's short and fast and is a great initial running accomplishment!
5k (3.1 miles) – This is often the "entry-level" distance for most runners and for good reason. It is a short enough distance that many people can successfully train for it without too much impact on their lives. And let's face it, for many previous "athletes" this is a distance that you can "gut it out" on even if your training has been minimal/absent. Anyone who is medically stationary can safely run or run/walk a 5k and have success! Still awesome to see so many people out there running these! Why I like it: It's short enough to not worry too much if you don't have much time to train. It's also short enough that if you focus on this distance you get to spend a lot of time on speedwork! Deep down, speedwork is fun :)
10k (6.2 miles) – See above. This is the first typical race distance that I believe takes some true dedication to training for most of us. It's a different animal than the 5k whether you are running for speed or just running to finish. For beginner runners that I work with, I often will talk to them about how training for this distance can be a pretty big shift from a "couch to 5k" style program. Why I like it: When you truly train/race for this distance, it is a great mix of speed and strength. It takes guts to run this distance hard!
10 miles – This another one similar to the 1 mile comments above. Anyone remember the first time they broke into double digits and ran 10 miles? This is a relatively rare distance for races, but there are some floating around. Mainly I add this because running 10+ miles is a big accomplishment for anyone! It's also a distance where most people are running over 1 hour and 30 mins, which is when we get a little bigger "bang for buck" on aerobic development. Why I like it: It's a big distance milestone in a running career and sets the foundation for longer distances if you so choose.
Half Marathon (13.1 miles) – If 10k wasn't a jump up to true dedication to training for you, the half marathon almost certainly will be. This distance requires a lot more training time throughout the training cycle and is no small feat to run on race day. It's also the first distance that some individuals will have to master the art of intaking energy and water on runs (although not all athletes have to do energy on these). The long run becomes a very big factor in training for this distance. When you are going for speed, it takes a lot of tempo/strength work as well. Why I like it: It's a race that can truly "blow you up" if you aren't well prepared or go too hard in the early miles. This gives it a little edginess and riskiness that isn't necessarily there in shorter races.
Marathon (26.2 miles) – "The new half marathon". It seems that more and more runners are wanting to mark a marathon off of their to-do list. It's a great accomplishment and is becoming more and more commonplace. This distance obviously takes a lot of training time and a lot of work on helping your body how to use non-carbs for fuel. You'll definitely be needing to take in energy during this type of race. This distance is tough because it requires a long build up (usually at least 16 weeks) and the good fortune of not being injured during that build up. I feel many runners get hit with injuries during or after marathons because they don't allow enough time to jump up from the half marathon training to full marathon training. Why I like it: Because it's awesome to say you ran a marathon!
Ultramarathon (26.2+ miles) – "The new marathon". Now, it is becoming more and more common that you have to go above the marathon to really set yourself apart from other runners and do something more unique. For the most part, anything above a marathon distance is often a mental-feat as much as a physical one. Certainly the longer you run, the harder it is on your body; however, ultra-marathoners spend just as much energy and focus overcoming the mental barriers that occur during these distances. You also almost always need to have some sort of "support crew" for these events, which means you need to have a nice family member or friend ready to help you through your long day/night! Why I like it: I find enjoyment in trying to overcome obstacles in life, especially large scale mental obstacles. I have yet to run an Ultramarathon but feel it will likely be something I try to tackle when I am not trying to squeeze my runs in between fatherhood, work, and other commitments.
Thanks for the question!
For
daily wellness, marathons

and

every mile in between...

- Doc