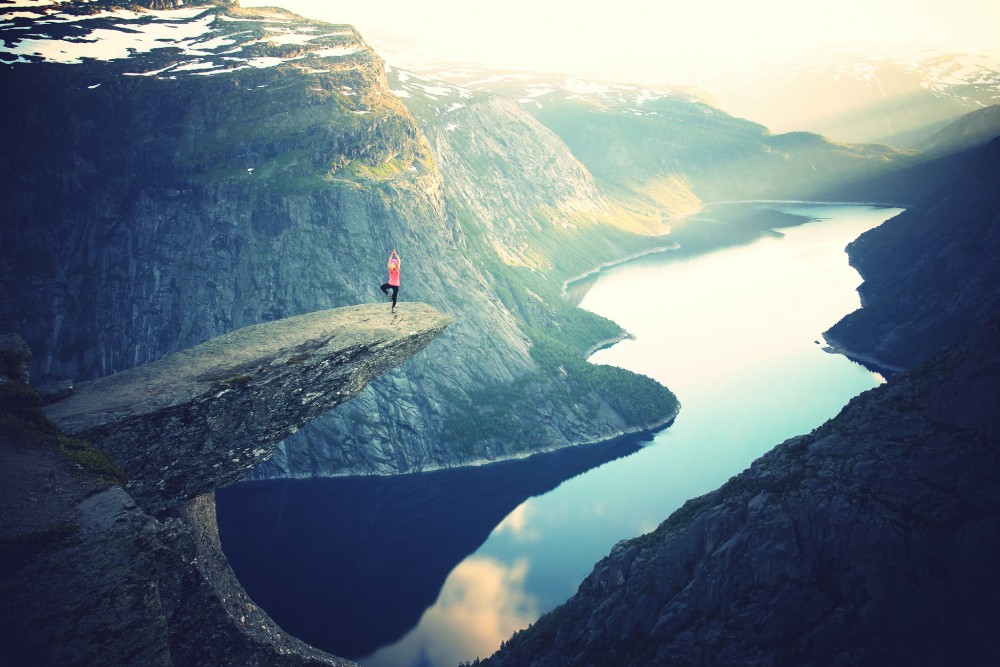 Are you familiar with Ki-Hara?
No … but now I've done the research and become familiar, so thanks for the question! I plan to talk about Ki-Hara below and am using the question to actually talk about many different stretching techniques, so here comes a hodgepodge collection of thoughts on various stretching techniques.
Today, we will stretch our brains (see what I did there) to gain a better understanding of the following:
static stretching
Active Isolated Stretching (AIS)
Ki-Hara
Active Release Technique (ART)
Proprioceptive Neuromuscular Facilitation (PNF, hold relax, contract relax)
general Yoga stretching
Now onto a few things to keep in mind:
I am a traditionally trained Physical Therapist, which means my clinical education has included static stretching, PNF stretching, and general Yoga stretching (and a similar form to ART)
I do not hold a certification in any of these techniques
This blog is meant to be helpful and educational to a general population, so it is not intended to be an in depth review of each technique
Proponents of each technique will likely stand by there technique much more strongly than I do
To my knowledge, there has been no well-supported evidence that any of these techniques are better than the other
In fact, there is no well-supported evidence that "stretching" of any sort can help prevent injuries or needs to be an integral part of any recovery from injuries
Some basic science to understand these techniques:
Stretching can basically impact us at three levels – soft tissue, central neural components, and peripheral neural components
Traditional understanding of stretching has focused on the soft tissue (muscles or connective tissue), which is primarily focused on individual muscle units called sarcomeres – basically, the goals is to lengthen/stretch the sarcomeres so we can have a greater range of motion
Central neural components (see last two blog posts talking about the Central Governor) basically refers to our brain activity that subconsciously answers the question "how much do I want this area to stretch?" – if the answer is "not much", the brain (through multiple feedback and produced loops) will create a strong stretch feel or pain feel or apprehension feel … and we will then not stretch as much
Peripheral neural components for our intents and purposes will be two-fold:

Neural mobility – This basically refers to how much free movement our peripheral nerves have. The best example of this is the sciatic nerve – is your hamstring tight? or is it your sciatic nerve that is getting irritated from being pulled on? (hint: if you feel your hamstring stretch in the form of numbness or tingling or all the way down to the foot, it's not your hamstring anymore). Often this is due to the nerve being hypersensitive (from the
Local neural feedback loops – This refers to two feedback loops in our muscles and spinal cords that work to prevent injury and over stretching: Golgi Tendon Organs and Muscle Spindles. Again at a basic level, Golgi Tendon Organs prevent over-stretching when a muscle is active and Muscle Spindles prevent over-stretching when a muscle is passive. Ultimately, these two always are working when a muscle is stretched because we are never completely passive. When these systems get activated, they work to stop muscle stretching usually in the form of increasing muscle activity but sometimes they also contribute to muscular failure to prevent injury
Okay, we can talk about stretching now:
Static Stretching
What it is: what most of us think of when we think of stretching – hold a muscle in a position where you feel a pull, not too much and not too little
Time: 10 secs to 3 mins
Reps: 1-3 per muscle group
Purpose (stated): lengthen the muscles/sarcomere
How it supposedly works: You gradually and slowly expose the muscle to more and more lengthening, which should lead to greater range of motion and flexibility. By easing into the stretch, you can keep the central neural response and the peripheral neural responses to a minimum allowing more motion
Effectiveness: Most recent research has indicated that holds for static stretching need to be around 3 mins in order to actually get sarcomere lengthening. Furthermore, you need to do this over the course of around a 6 week period stretching daily (maybe it can happen in less but that is how the study was set up). What are the gains you immediately see after static stretching? Definitively not sarcomere lengthening. You have probably just decreased the central and peripheral neural sensitivity and have been "allowed" more motion from your brain for a temporary period of time.
Bottom line (in my opinion): I've gone all across the board on static stretching originally pushing for a minimum of 30 secs and then more recently a minimum of 3 mins. Now, I tend to do minimal focus on static stretching except in specific individuals for rehabilitation of injuries
Active Isolated Stretching (AIS)
What it is: Pretty common technique seen in HS and College runners. "Rope stretching" is another term used loosely for this technique. Kind of two origin stories: Aaron Mattes and the Wharton brothers both stake some claim to this type of technique. I did not look into any minute differences, so I am combining them here. They encourage you to take the stretch to a natural end range (light moderate stretch) and hold briefly before coming back out.
Time: ~2 seconds
Reps: 10 per muscle group
Purpose (stated): lengthen the muscles/sarcomere, bypass Golgi Tendon Organs and Muscle Spindle system
How it supposedly works: You go in and out of the stretch after only brief holds and can theoretically bypass the peripheral neural response system. Mattes cites 2 secs as the time threshold, but I don't know where this number comes from. The peripheral neural stretch reflex traditionally is explained based on velocity and amplitude of the stretch, not the length of time it is in stretch. In bypassing this system, practitioners would argue that they can then "get to" the muscle itself
Effectiveness: Other than practitioners themselves, there is not much in the world of research on this system. Personally, I don't necessarily agree with the scientific arguments behind the system. HOWEVER, I do feel like the practice of this system could be effective. It is likely decreasing central neural sensitivity to stretch based on the repeated nature and short holds along with decreasing the peripheral neural sensitivity. I would definitively say (based on the current research in the field) that it likely is not affecting sarcomere/muscle length. This is a popular technique used by runners – mostly through the promotion of the Wharton system.
Bottom line (in my opinion): The practice itself has some promise. It is a very "doable" stretching technique in that it does not take much time. The science behind it is questionable.
Ki-Hara
What it is: "Resistance Stretching" is another name for this type of technique. Basically, during a session a practitioner will put your muscle groups through various ranges of motion WHILE you are contracting those same muscle groups. Often will also include "mashing" as a technique to warm up muscles.
Time: not specified, but likely in and out with relatively short holds
Reps: not specified, but likely multiple reps since holds are likely shorter
Purpose (stated): dynamic strength/activation throughout muscle range of motion
How it supposedly works: As the muscle is stretched by the practitioner, your activation of the muscle groups helps create strength throughout the range of motion leading to more dynamic strength in the muscle when used outside of stretching
Effectiveness: No research into this method exists to my knowledge. This was a brand new technique to me, so I consider myself poorly educated and limited to what I could find on practitioner sites online. The idea of muscle contraction throughout the stretch makes some sense to me as this provides more of a functional slant to the stretching. However, I would argue that a light isometric or eccentric contraction during a stretch does not even begin to approach the level of contraction required when muscles are actually in functional use, so the carryover is questionable.
Bottom line (in my opinion): This system has some promise to it; however, it is likely not going to be a mainstream or researched system. I would love to know how you feel about it Ruth!!! I would argue that the Golgi Tendon Organ system is specifically being adapted in this form of stretching – likely in the form of decreasing sensitivity. This is where the most promise for this technique comes from in my opinion. So, I kind of like it … but it's more of a gut feel :)
Active Release Technique
What it is: Practitioners first evaluate to find areas of adhesions or tension. After identifying these areas of tension, practitioners will then compress or hold or massage those adhesions/tension areas as the patient moves the body part from a "slack" position to a "tensioned" position. This is another very popular technique especially used by professional runners. Developed by Michael Leahy.
Time: not specified but likely short, in and out of slack and tension per the description
Reps: not specified, likely until "adhesion/tension" is reduced or absent
Purpose (stated): decreasing soft tissue adhesions/restrictions, restore full functional motion
How it supposedly works: Through manual techniques the practitioner can decrease restrictions of many natures (soft tissue, neural, sensitivity, etc.) as the patient puts their body through comfortable range of motion. This is followed up by a specific prescription of flexibility, neural, and/or strengthening exercises.
Effectiveness: Most of the support of this technique is anecdotal or case study in nature. While there is a specific certification and training for this system, the theory is frequently used in common Physical Therapy, Sports Chiropractic, and Massage Therapy care. "Pin and roll" or "pin and stretch" or "pin and active stretch" are similar techniques – all of which I use in my practice as a PT. This is a general technique that claims ability to address multiple systems (soft tissue, peripheral neural), which is positive. In my own similar techniques, I have found success with this technique if appropriately followed thru with good exercise reinforcement.
Bottom line (in my opinion): This system is likely the one I would choose if I were to become certified in any of the techniques that offer certification (in fact, I have considered doing this multiple times … and still might). It is a fluid system that allows you to address soft tissue, central neural systems, and peripheral neural systems all at one time. It is client-driven in the flexibility component meaning you are always going the client's end range of choice. And it necessitates follow up with a good targeted exercise prescription that helps clients "use the new motion" that was gained.
Proprioceptive Neuromuscular Facilitation stretching
What it is: Stretching technique that specifically addresses the GTO/Muscle Spindle system to allow more of a static stretch. "Hold relax" or "Contract relax" are other names given for this technique. PNF in general can mean other things other than stretching, so there are other PNF patterns or techniques that would not fit in this category of stretching.
Time: 3-5 sec contractions of "agonist" or "antagonist" muscles followed by static stretches typically 15-30 secs of length
Reps: typically 3-5 reps of the contractions followed by static holds in each muscle group
Purpose: affect GTO/muscle spindle system, muscle lengthening
How it supposedly works: The muscle is placed in a light stretch position before contracting either the muscle being stretched (agonist) or the muscles directly opposite (antagonist). For a hamstring stretch, you would contract the hamstring (agonist) or the quadriceps (antagonist). This decreases the activity of the GTO or Muscle Spindle system allowing for greater stretch of the muscle. Thus, you could potentially gain sarcomere/muscle length.
Effectiveness: This has been researched more than most of the methods other than static stretching. It is often placed on par with the old static stretching recommendations of 15-30 secs with both leading to similar motion changes. You certainly gain more immediate motion using this system; however, the carryover is questionable. It is possible to use this method to still go into the 3 min recommendation of static stretching, which I have used in clinical practice before. Basically, more bang for your buck if you are going to do a 3 min hold stretch.
Bottom line (in my opinion): This is my system of choice if I am going to truly target the muscle/sarcomere because it allows me to go into a bit further static stretch than the purely static would. The downside is that this takes a lot of time allotment per muscle group. It does address the peripheral and theoretically the central neural components (by exposure) as well. Thus, if I were going with a "traditional" model of stretching, this system would be my choice.
Yoga stretching
There are far too many variations of Yoga to try to hash out details here, so some brief thoughts:

Yoga breathing can be very valuable – It allows you to focus on breathing which is important both for stretching and running (and life!)
It can fit under a "static stretching" model if held for long periods
It likely decreases both peripheral and central neural sensitivity
It can be functional in that you are moving in and out of positions which is activating the muscles that you have been lengthening
Finally, it is often a very mindful activity, which can certainly come in handy when it comes to running!
Summary:
Stretching is a tricky subject with lots of opinions depending on who you talk to. The reason for this is simple: the research on stretching (no matter the type) has led to no real specific conclusions, especially when it comes to injury prevention. I recommend static stretching far less than I used to and usually recommend a hold-relax type if I use it. For certain injuries, I will certainly still incorporate it. If I had to choose one system, it would likely be the ART system especially if followed up with a good exercise program to address specific areas of concerns. But, I don't have to choose one system … so I don't. I have used components of the theory or practice of every system above with multiple athletes or patients.
I truly believe that an eclectic approach to therapy and to coaching is the best "system", which means any system might or might not work for you as an individual. If you try something out and you like it, keep going with it … because right now research would indicate there is no one system that is better than the rest. The key with stretching or flexibility is to make sure to follow up your motion gains with functional activation and/or strengthening. Some of the systems above incorporate that and others do not. Some practitioners incorporate that and others do not. Stretching won't help you at all unless it is followed up with functional activation and use.
For
daily wellness, marathons

and

every mile in between...

- Doc