Great reader question for this post. In fact, two great questions, so I am splitting it into two posts.
"Doesn't running tear up your knees?" This is one of the more common questions I get whenever I tell people that I am a runner, and I am guessing that most readers here have heard this one a few times as well. For a long time, this has been one of the few (assumed) bad repercussions of being a long term runner. In fact, many runners later in life will often state something to the effect of "all those years of running caught up to my joints". In spite of all of this, is there evidence that running is bad for your joints???
In short, no. There is almost no evidence to support that statement. In fact, there is more evidence to indicate running could be a protective, positive factor for joints than a negative one!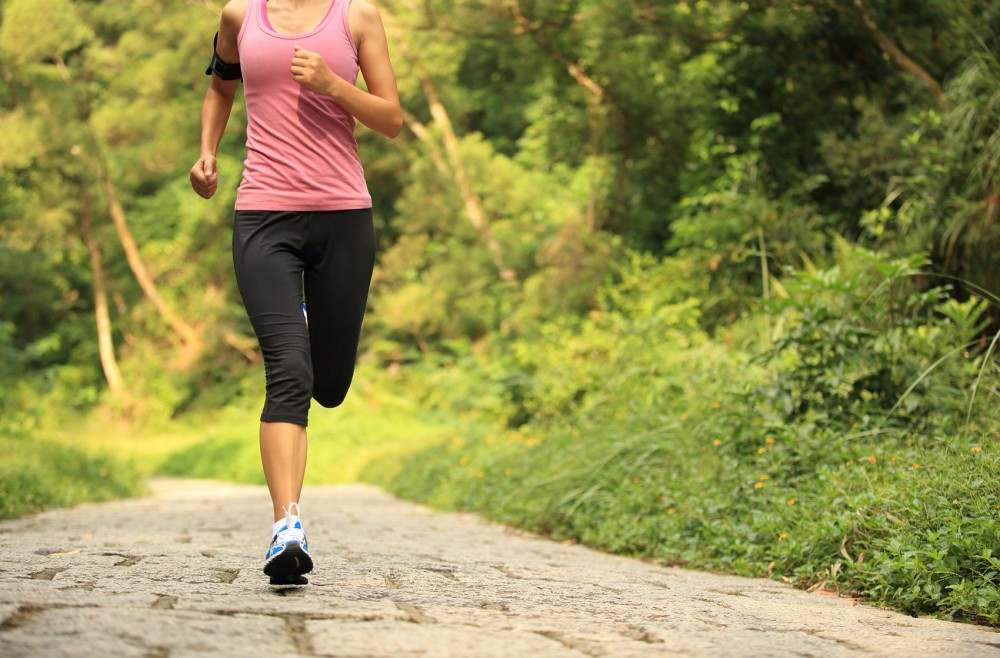 A recent article in the Journal of Orthopedic & Sports Physical Therapy by Alternorn-Geli E, et. al. addressed this specific question. The paper was titled "The Association of Recreational and Competitive Running With Hip and Knee Osteoarthritis: A Systematic Review and Meta-Analysis".
The main finding of the study was as follows: "In general, running was not associated with OA (osteoarthritis). In fact, running at recreational level was associated with LOWER (emphasis mine) odds of hip and/or knee OA compared with individuals running competitively and more sedentary, non-running individuals."
This study is a "systematic review", which means that the researchers looked at all of the articles published on this topic to come up with the consensus findings. 24 studies were included in this review. Competitive runners for this study = professionals/elite athletes or runners in international competitions. Recreational runners for this study = individuals running in a non-professional (amateur) manner. Most of the studies were of relatively low levels of evidence, meaning that the findings have to be somewhat taken with a grain of salt (they were case-control or cross-sectional studies for the most part). No studies looked at comparing recreational runners to elite runners.
The majority of studies that demonstrated an increased risk of OA from running were studies on ex-elite, professional, or high-level athletes. For the most part, this matches research in other sports that has found that elite athletes do have an increased risk for OA. Previous injury to a joint, surgery to a joint, and heavy occupational workload also have been demonstrated to increase risk of OA.
On the flip side, the majority of studies looking at recreational runners showed either no increased risk or a protective factor when comparing to the prevalence of OA in the sedentary, low-activity population. It should be noted that no research has looked at individuals running any longer than 15 years, so it still remains to be seen in research whether lifelong runners who are reaching 50, 60, and 70+ years of age have any sort of increased risk of OA.
All in all, this systematic review sheds a spotlight on the JOINT BENEFITS of running when many expected to find that running was indeed "bad for your knees". That being said, this systematic review also sheds a spotlight on the lack of multiple high-quality studies that could help truly and finally answer these questions, especially for lifelong or 15+ year recreational runners.
I was recently at a presentation where a local running store owner referenced several of the 93 health benefits that have been identified for running on a poster they have in the store. It was fun to look through the list and to consider all the positive ways we runners are impacting our physical and mental health. All things considered, even if running was indeed "bad for your knees", those immense health benefits would likely outweigh the costs of increased OA risk.
But the BOTTOM LINE is: Recreational running is not bad for your joints. If anything it is slightly protective of them.
***Disclaimer #1: The above study references studies of multiple samples of individuals with a variety of unique characteristics (i.e. elite vs recreational, male vs female, overweight vs normal weight, etc.). There is no way for a research study to fully inform each individual reader it may reach (i.e. every body is a case study of one). If you have been told that running is bad for your joints (specifically from a medical provider), there could be a good reason for that, such as prior injuries/surgeries, being overweight, or high occupational workloads.
***Disclaimer #2: Many medical professionals know next to nothing about running and running injuries. Sadly, we in the medical profession can succumb to ways of thinking without any evidence to support them. I know many physicians who tell their patients "running is bad for your joints", and they are simply incorrect and have no evidence to support what they are saying. As a consumer and runner, it can be helpful for you to challenge those types of thoughts even from a medical provider. If a provider knows what they are talking about, they should be able to fully explain the reasoning behind what they are saying … and if they can't, maybe you will have just made life a little easier for the next runner that sees that medical provider.
Next up, we will be answering a second question from this reader regarding how running can help cardiovascular health and if there is a mileage cut-off where the cardiovascular benefits are no longer present. This reader has been told running more than 2.5 miles yields no benefits for cardiovascular system.
Preview: That is incorrect :)
For
daily wellness, marathons

and

every mile in between...

- Doc