I've recently been working with a new runner who has been asking lots of good questions, so I thought I would share some of them here. Hopefully this will be good information to share with any new runners out there!
If you don't follow me on twitter @runningwithdoc, please consider doing so. This is my most active social media account, and I just completed my first Periscope event on that platform. One of the goals this year is to provide more video content, so check that out!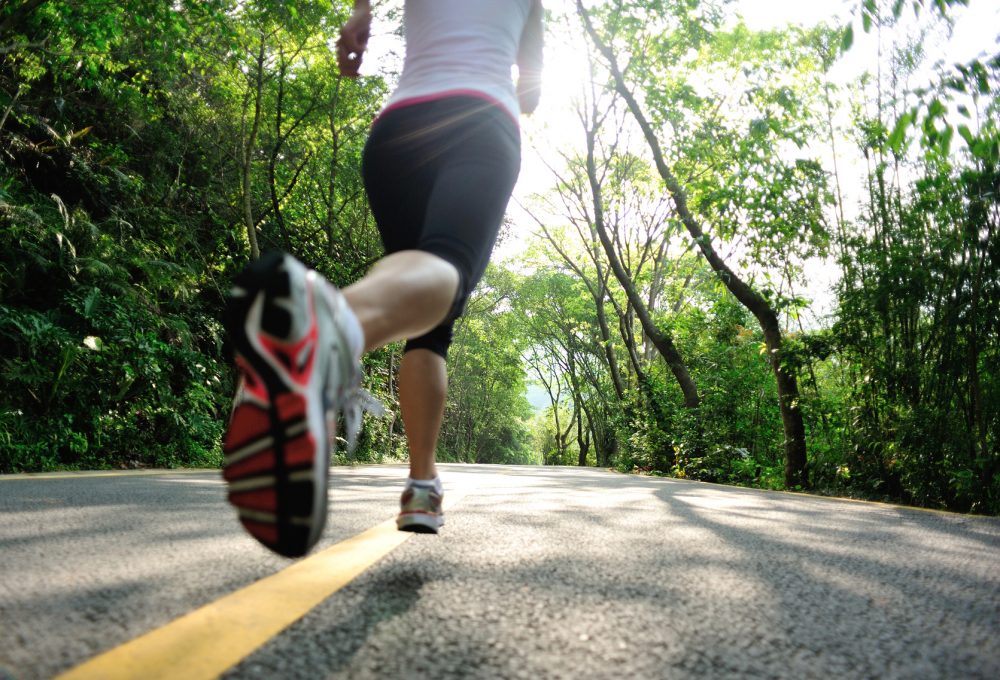 Should I just run or do a run:walk method?
While it is very tempting to just jump straight into running (since that is your goal as a "new runner"), I almost always recommend a run:walk method to beginning runners. I have made exceptions for other endurance athletes or others who are in very good athletic shape before. The ratio of running to walking varies for everyone, but I often will start with 30 secs: 30 secs and build up from there. Jeff Galloway is a popular coach who has written a few books and is a big promoter of the run:walk method even for experienced runners with performance goals. He shares many stories where runners have missed their elusive Boston Qualifier until they switched to a run:walk method. Depending on the runner's performance or desires, I sometimes will recommend continuing this method on all runs or sometimes we gradually ease into running only.
How long is realistic to build up to a 10k?
For a beginner runner, I recommend no less than 12 weeks to build up to a 10k. I usually recommend no less than 10 weeks to build up to a 5k. This largely matches the "couch to 5/10k" methods that are widely promoted these days. I also do not recommend building up to anything longer than a 10k for a beginning runner.
How often should I run?
For beginners, I usually will recommend starting at 3 days/week or every other day. In 10k training, I will often transition runners to 4 days/week if they are holding up well with the early weeks of training. I almost never recommend going above 4 days/week in a beginning program (if they are training for a 5 or 10k); however, I certainly  have worked with beginning runners who move up to 5 and 6 days/week running as they get more experience and miles under their belt.
Should I run on flats only or incorporate hills?
Running on flats certainly is appealing and, for the most part, makes good sense; however, I often will recommend a bit of hillier running to some beginning athletes. Running uphill can actually help with form somewhat – you tend to keep your stride at a good distance, drive more from your glutes (prior post about form here), and it helps develop some strength/power in your legs; HOWEVER, if you are too fatigued, your form can fall apart especially on the downhill. Thus, I recommend training largely on flat surfaces with only gentle hills except for a rare occasion. If you do have hilly routes as a beginner, try to make sure you slow down on the uphill and focus on having that good form discussed above.
What should I wear when it is cold or wet outside?
The general rule of thumb is to dress for weather 20 degrees warmer than the current temperature. If it is 30 degrees out, dress as if you were going to walk around outside if it was 50 degrees out. Make sure to take wind chill into account and moisture can also play a large role. If you follow the above rule, you likely won't run into trouble. Let's face it, most beginner runners would rather be hot than freezing. In a beginning program, your runs won't be overly long or intense, so if you dress a little warmer than ideal, you won't suffer much for it. Usually, it is recommended to wear a wicking type of shirt as a base layer – EVEN WHEN IT IS COLD! Any typical "running shirt" is often a technical shirt that has wicking as a part of it. After that you can add layers as needed. Gear wise for runners I almost always recommend good socks, decent athletic/running shoes, and a few good base layer shirts; otherwise, you can truly get into the sport with little investment. For wet times, there is a definite difference between "water resistant" and "water proof" – if you find or expect to be running in heavy rain at all, I would always recommend going with "water proof" outer layers. They don't "breathe" as much, but the water resistant materials often allow too much water in when you will be out in the elements for extended periods of time.
How can I run safely at night?
Safety first! Good question. Obviously, personal safety is a big deal. For any "vulnerable" runners, you need to be aware of just general safety – when it is dark out, consider running with friends, carrying protective equipment, staying in lighted areas, etc. There are multiple products out on the market that help with safety from a non-violent perspective. I always recommend a headlamp both to guide your steps and also to be a source of light for others to see – fortunately, the bobbing up and down tends to stick out to drivers at night time also. I would recommend a lightweight headlamp to avoid problems with needing to constantly adjust it or have it fall off. I also always recommend some sort of reflective vest. Again, running ones work well because they are tight fitting; however, you can also just use a good old construction company type vest. During night runs, I would always be more apt to step off of the road just to make sure I don't end up in a 1 v 1 with a car coming my way. It's also a good idea to carry your phone in case you need to contact someone while you are out in the dark.
Is it okay to substitute treadmill running on bad weather days?
Yes. There are some slight form differences and different ways your body is worked on a treadmill, but it is not a big deal overall. If your goal is to run an event outdoors, I do recommend at least some of your training be outdoors, but it is no problem to run on a treadmill for multiple runs. In fact, if it is super cold or icy out, a treadmill would be a better choice!
Hope these answers help you out if you are a beginner runner!
For
daily wellness, marathons

and

every mile in between...

- Doc