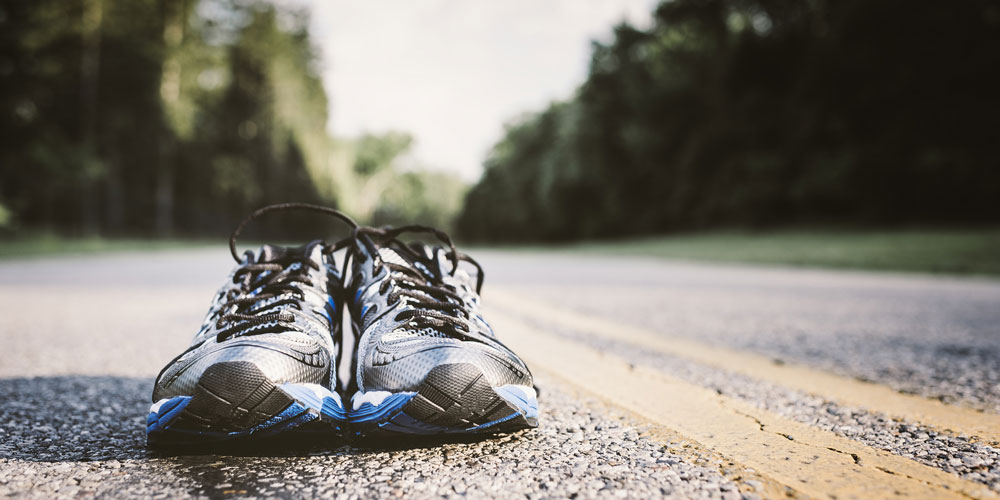 Loaded question! This is really a question that requires discussion to do it justice, but I will do my best to answer it in blog format here:
Bottom line: It depends.
On a lot of things, that is. It depends on your individual running history and injury history and shoe wearing history (both running and workday) and reason for wanting to switch and height/weight and typical terrain and many other factors. It's not the answer that you want or I want, but that is the answer: it depends.
This is the answer that the research experts across the world have come to as well. Even the staunchest proponents from the big minimalist boom since Born to Run became mainstream have had to retract and eat their words recently. Vibram lost a major lawsuit recently due to their claims that runners would be injury-free by making the switch to minimalist shoes. So, if your question is in the tone of "will minimalist shoes help me be injury-free?", the simple answer is no. But that would also be the answer if your question was "will stability shoes help me to be injury-free?". Shoe companies would have you believe both, or either, or neither … it doesn't matter as long as you buy their shoes. But the research is clear … there has never been a good randomized control trial that showed shoe wear to have any impact on injury rates. Shoes simply don't make or break a runner's training (literally and figuratively).
HOWEVER, running shoes do matter. They matter because most of us run in them, and most of us have been running in them for a long time. Similarly, most of us work in shoes, and most of grew up wearing shoes, and most of us go out wearing shoes (yes, I am looking at those high heels in my wife's closet). So, while research has found no direct relationship between running injuries and shoes, we would be naive to think they don't play any role. Shoes do play a role, but they only do so in the case study of 1 person – you!
Some runners will run their best without any shoes on, some runners will with minimalist shoes, and still some others will do so with highly cushioned full out stability shoes. It all depends on you, the individual runner. Craig Payne a podiatrist in Melbourne, Australia recently stated "It comes down to this: Different running techniques load different tissues differently. It's not a matter of one being better than another; individuals need to workout which suits them best."
So, back to your question: "what are my thoughts on minimalist running?" It's one in a variety of different types of running that I see as a Coach and as a Physical Therapist. If you are a minimalist runner and having success and not having injuries while doing it, that's great! If you are a stability "beast" runner and having success and not having injuries while doing it, that's great! If you want to switch from one end of the spectrum to the other, you should seek help from running experts. All experts agree that a transition program is essential and currently requires the help of a professional in doing so because research hasn't given us a worthy program to share with the general public. And you should also consider why you are wanting to make the switch. If you are injured, it's likely there are a myriad of other issues that could have a greater effect on your injury status that are more important than running in less of a shoe. If you are making the switch to a minimalist type shoe, make sure to monitor foot, achilles, and calf issues, and get help sooner rather than later if they arise. This is one area the research has clearly shown an increase in injury incidence vs non-minimalist runners.
If you would like to delve deeper into the topic, feel free to send me an email or set up a time to meet with me. Also, a great article that cites much of the current literature on this topic can be found here.
For
daily wellness, marathons

and

every mile in between...

- Doc