Chances are if you are reading this blog post, you are a runner, and if you are a runner, YOU ARE AN ATHLETE!
This was one of the big areas I tried to bring out at my OPTA presentation on coaching principles for PTs who work with runners. And the more I have thought about it, the more I feel like this needs to become a major part of the discussion among runners, especially recreational runners.
A while back I answered a question on the blog asking what my one piece of advice to recreational runners would be (click here to read that post), and I still stand by that answer: vary your pace. A close second place would be: recognize and view yourself as an athlete.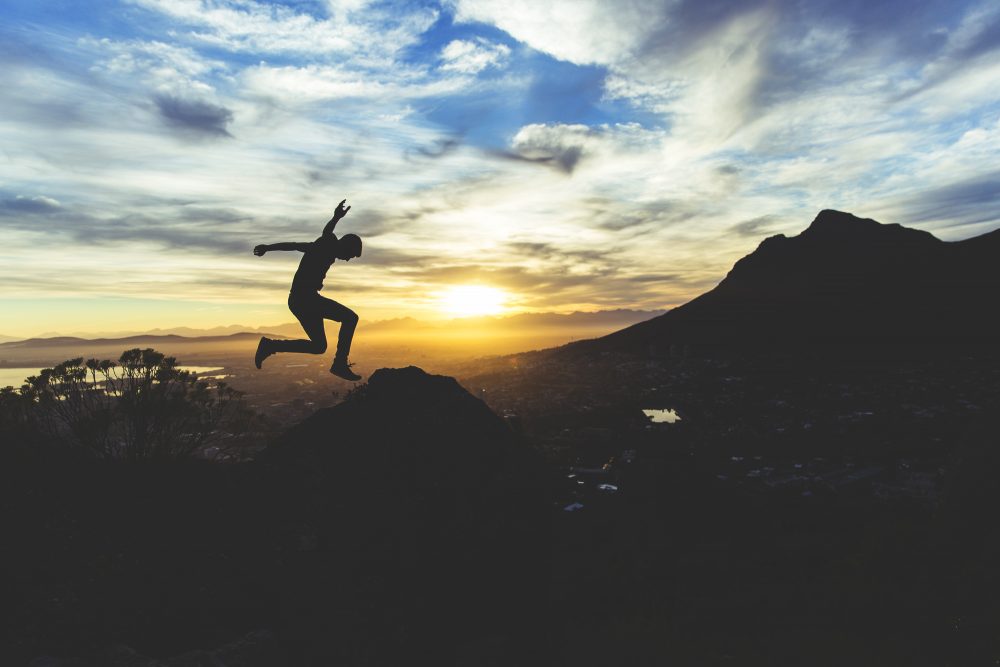 I want to try to make a case for my argument here: every single step a runner takes results in the runner's body having to absorb at least 2.5x their body weight. That might not sound like a ton, but it adds up … especially over time. Let's take a look at how many steps a runner might take in a few different run scenarios:
20 min 5k ~ 3,400 total foot strikes
45 min 10k ~ 7,650 total foot strikes
1 hour 45 min half marathon ~ 17,850 total foot strikes
4 hour marathon ~ 40,800 foot strikes
So, in a 4 hour marathon each leg has absorbed 2.5x your body weight ~20,000 times. That is a ton of work! No wonder runners break down and have injuries all the time – this is a huge amount of stress on the body!
Unfortunately, we recreational runners don't seem to recognize how much work our body has to do to complete a run. We often would look at someone who plays a few pick up basketball games on the weekend or who plays indoor soccer twice/week or a buddy who plays city league softball all as more of an "athlete" than we are. I'm not making an argument that those individuals are not athletes, but why do we view our sport as "non athletic"?
To answer that question in part, it likely has something to do with the minimal skill, minimal equipment, and minimal restrictions that are part of our sport. Truly, anyone can be a runner – you don't have to spend a lot of time practicing certain skills, you just need a pair of shoes, and almost anyone can pretty quickly at least work their way up to run/walk work. And certainly, when you are just starting out running, that is pretty much all you need to focus on. However, pretty quickly, most runners start to work on more than "just running" – we often want to go further or go faster, and at that point we need to recognize that we are moving from a "dabbler in a new hobby" to an "athlete in a new sport". Jay Dicharry in his book, Anatomy for Runners, states the following:
"Runners run, and oftentimes aimlessly, which leads to injury or suboptimal performance. Athletes develop their brain, their body, and the complimentary skills necessary to take the right path. Runners, it's time to develop your inner athlete."
I agree wholeheartedly with Jay's statement here, especially the last part – "it's time to develop your inner athlete". What are you doing to develop your brain as an athlete? What are you doing to develop your body as an athlete? What are you doing to develop complimentary skills to your sport? If the answer to these questions are "nothing", I challenge you to make a change to your mentality.
First reason you might not want to do this = time. Aside from our mentality often leading to us not seeing ourselves as athletes, time restraints often play another large role in limiting anything we do for non-running activities.
The more I work with runners, the more I am convinced that this is a fatal way of thinking as an athlete and as a runner. A promising amount of research has specifically been coming out in support of strength training to supplement running training – showing improvements in running economy, injury prevention, and performance. This would be a great place to start to supplement your running! If you are looking for a quick set of exercises to trial, you can start with some functional glute strengthening from a prior blog post here.
Over the course of another 2-3 blog posts, I plan to take a look at some principles of general Athletic Development and how it can apply to runners. Specifically, we will look at the following 5 areas that are part of Vern Gambetta's description of Athletic Development system components:
Work Capacity – ability to handle workload & recover from that workload
Speed – ability to rapidly perform motor skill
Strength – ability to exert force
Power – ability to express force in athletic movements
Agility/Balance/Coordination – ability to start, stop, change direction & control the body
Part of approaching Athletic Development is identifying the specific demands of a sport. Clearly, a runner spends most of his/her time developing Work Capacity; however, all 5 components can be a beneficial part of a runners training. And even adding small components (we are talking minutes of work, not hours of work) could make a big difference in helping you develop as a runner and stay injury-free!
So, this week as you carve out time to run, consider also carving out some time to work on some non-running parts of being an athlete – even if it is just a few minutes to do some of the hip strengthening above. Remember you – yes, you – are an athlete!
For
daily wellness, marathons

and

every mile in between...

- Doc