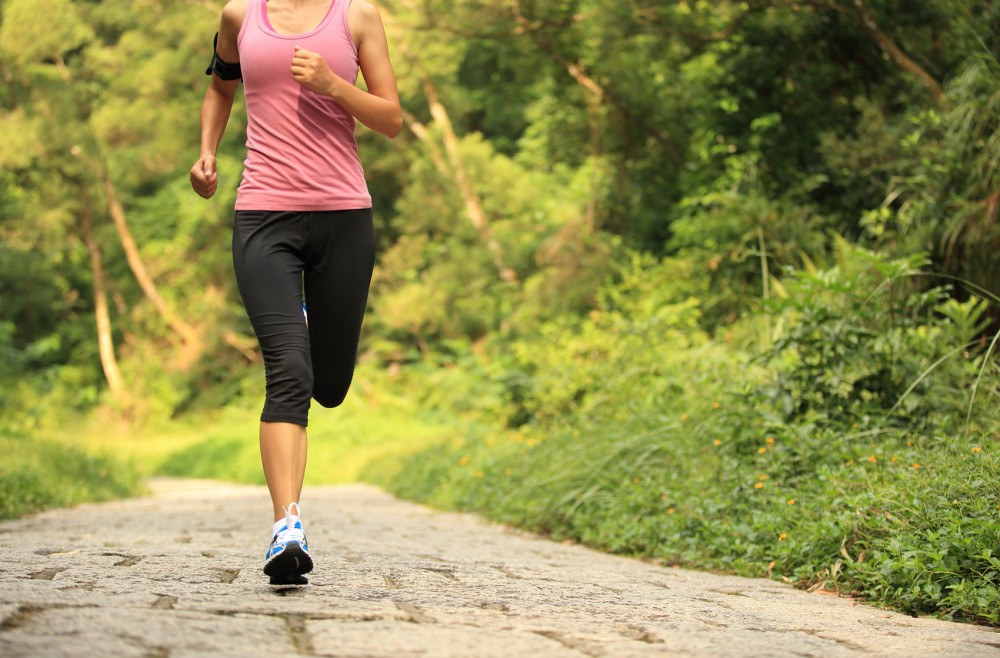 The infamous 10% rule of training progression … is it valid? Well, in short, no, there is no scientific basis or research that supports the idea that you should progress training by no more than 10% in order to avoid injury or overtraining. But if you read many running articles or if you follow many coaches or blogs or talk to other runners, you will undoubtedly hear that you should only progress by 10%. So, what is really going on with training progression and that 10% rule???
Well … for starters, let's take a look at what a new runner's training might look like if they were using the 10% rule strictly:
* Let's say they run 6 miles their first week of training. Here are the weeks of total mileage played out: 6, 6.6, 7.3, 8, 8.8, 9.7, 10.7, 11.8 … we are now 8 weeks into training and have progressed from running a 6 mile week up to an 11.8 mile week. It doesn't take a better mathematician than me to tell you that it is going to take a while for this person to get up to a 20 or 30 mile week, which is a common weekly distance for many runners who are doing the ever more popular half-marathon distance. It also doesn't take a better runner than me to tell you that running 6.6 instead of 7 miles in that second week is probably not a big deal.
* Now let's consider that this runner is a veteran runner returning after a lay-off from running (from injury or from anything else). How likely is that veteran runner, however noncompetitive, going to handle only being up to 14.3 miles after 10 weeks of training??? Probably not well …
In October 2014, the Journal of Orthopedic and Sports Physical Therapy (the primary sports/ortho PT journal in the US) published an article that looked specifically at the 10% rule – "Excessive Progression in Weekly Running Distance and Risk of Running-Related Injuries: An Association Which Varies According to Type of Injury". This group looked at 874 new healthy runners who self-structured their running routine. They were then split into <10% progression, 10-30% progression, or >30% progression based on their actual running. They analyzed injuries over just a 2 week period in this study and found that the runners who progressed >30% had a higher vulnerability to injuries. A few things to point out:
* They only looked over a 2 week period
* These were novice runners
* This was not a randomized controlled trial, which is the standard for coming to research conclusions
The authors cite in their introduction section prior studies that also looked at the 10% rule (if you want the actual study names, I am happy to provide). For simplicity's sake, here is a summary of one of the prior key studies: A randomized control trial looked at progression of weekly mileage by 24% over an 8 week period vs a progression of weekly mileage by 10% over a 12 week period – they found no difference in the groups. So, this leads one to assume that the "10% rule" is not supported, which would be a correct statement.
So, how fast should you progress your weekly mileage or daily mileage for that matter???
Well for starters, new runners probably should keep progressions to under 30% according to the study above. So, let's look at that new runner again and how 25% (just to play it safe under 30%) progression might play out over 8 weeks: 6, 7.5, 9.4, 11.8, 14.8, 18.5, 23.1, 28.9. So we are at 28.9 miles over an 8 week period using a 25% rule vs 11.8 using a 10% rule. Which sounds more reasonable? Most of us would probably say that the 10% rule is just too slow when it comes to getting more mileage in.
At this point, we just start getting into coaching preferences and opinions, which is really what the "10% rule" is – just a coaching tip that came up out of nowhere (granted, it likely was started to help prevent injuries, which I am all for!). So, here are some ways that I handle running progressions for myself and for the runners that I coach:
* I don't use the "10% rule" … but I also don't actually look at a % of weekly mileage increase (that being said, I don't progress over 30% except in rare specific occasions)
* Individualization – This is plastered all over this website, but it holds true. Each individual is different. Some people can only handle an 8% increase vs others who can handle a 40% increase.
* After reaching 20-30 miles/week, progressions usually slow down for my runners. This is especially true as more "quality" workouts are added in. If a goal is to increase overall mileage, a 30 mile/week person might hold steady around that point for 2-3 weeks before making another jump up to 35-40 miles/week and holding steady again. The reason for this is that 30 miles/week with some quality workouts is asking a lot of the body. Most exercise science theory indicates that it takes 10-14 days for the body to adapt to and start to reap benefit from an individual workout. Thus, holding somewhat steady at a level of mileage allows that adaptation to occur and allows me to analyze how the body is responding to that. If it begins to break down, we hold steady or drop; if it responds well, we increase.
* Typically, more experienced runners who are returning from a lay-off are allowed to progress much quicker than newer runners (with the exception of some specific injuries). After running at a certain level of mileage and intensity for a longer time period, the body is able to more quickly return to that level even with larger breaks in training. And, anecdotally, it does not seem to be a problem to get back to that higher level pretty quickly.
So, bottom line: It would be smart to keep progressions of mileage under 30% each week, especially for newer runners (this is more supported than the 10% rule). It would also be smart to slow down mileage progressions as you get into higher mileage weeks (i.e. don't go from 60 miles/week to 75 miles/week).
For
daily wellness, marathons

and

every mile in between...

- Doc