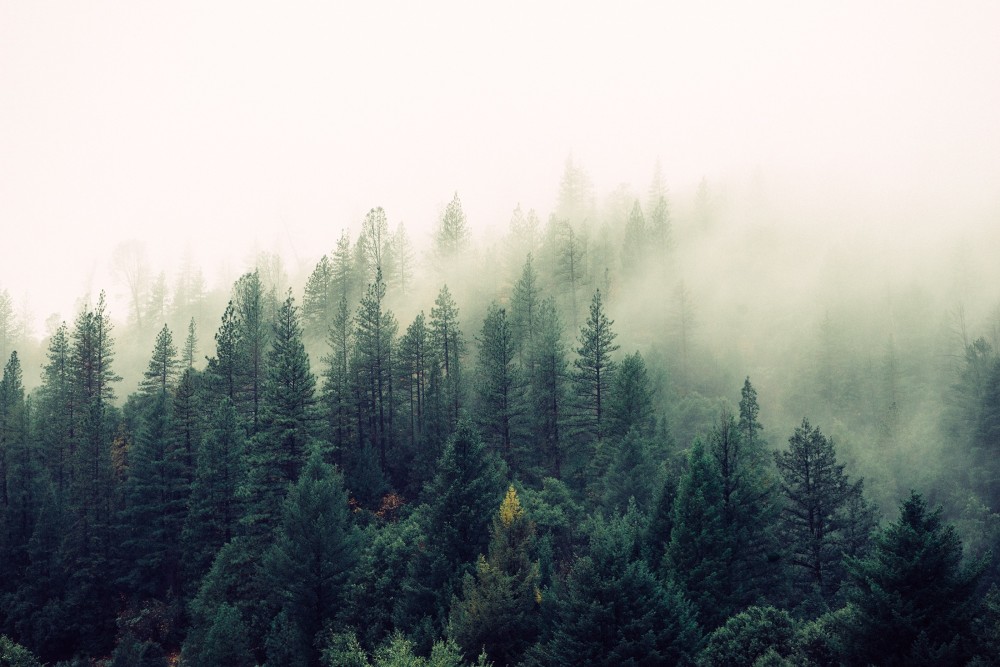 One of my goals with this blog is to "lift the fog" regarding training. And today's blog is definitely in line with that goal. I've been thinking a lot about purpose lately in a lot of areas of my life including running. Whether it is in my personal, work, running, (insert any number of other areas here), I often find myself least satisfied and least successful when I have lost sense of my purpose in that area. On the flip side, when I am in tune with my purpose, I often find myself succeeding in those areas – even more than I expected.
One of the biggest barriers to being your own running coach (which is where most of us find ourselves … yes you are your own coach if you run regularly and don't call someone coach) is losing purpose in your training. To be fair, most runners who have a competitive side, however small it may be, have at least a sense of a larger purpose in running – the pace needed for a PR, the local runner you want to beat, the weight you want to lose, etc. But what I am talking about is at a smaller level … finding and having purpose in every single run.
These might be the most important set of questions you can ask yourself if you find yourself a somewhat competitive runner struggling to reach your goals: What is my big picture purpose in running? (i.e. stress relief, competition, friends, etc) What is my current purpose/goal in training? (i.e. Spring marathon PR, race every weekend, returning from injury, etc.). What types of workouts should I be doing to reach that current purpose/goal in training? (i.e. hills, speed, long runs, easy runs, etc.) And finally, what is the purpose of today's workout?
And yes, today's workout should have a purpose … "junk" miles do not exist if you are a purposeful runner.
If you are trying to reach one of those "current purpose/goals" mentioned above, it is necessary that you have different types of training involved in your plan. If your goal is to run a 6.2 mile race at 8 min pace, your 5 day/week 5 mile run at 8:30 pace isn't going to get you there. Going out all 5 days/week as hard as you can every day also isn't going to get you there. For the sake of the following discussion, let's categorize types of runs in the following way:
* Endurance (longer tempo, longer race pace, progression, cut-downs)
* Strength (>800m intervals, long hills, shorter tempo, shorter race pace)
* Speed (<800m intervals, hills, fartleks, bursts)
* Base (easy, recovery, long)
There is no perfect way to break down different types of runs. This isn't even how I typically look at them, but it works for the sake of this discussion. You can make your own categories for your own use if you want – the point will still be the same. Again, it's all about finding the purpose in the run. Now for a real life example:
I had a conversation with a client recently about this very topic. We'll call the client Bob. Bob wants to run a PR in a half marathon and is returning from a lay-off. Training has been going well, and we have about 4 weeks left to wrap it up before the race. Bob felt great for his recent long run of 10.5 miles and ran at a pace that is about 7 secs/mile slower than his PR pace. At the end, he was feeling good. The next day, his recovery run was a very slow one, and he felt very fatigued in his legs. Coming this week, the plan is to run a 12 miler with a progression component and have his hardest track workout to date along with some pacing work.
So, let's break down the types of runs that Bob is running over 8-10 days or so starting with the 10.5 miler:
* Hard Base (10.5), Base (rec), Strength (race pace), Speed (track), Base (rec), Base/Endurance (long, progression)
In the above scenario though, the long run of 10.5 miles changed from a Base run to an Endurance run, and the purpose of that run changed, and the effort of that run increased. An increase in effort leads to a need for more recovery (Bob was miserable in his recovery run) and can potentially change the performance of the other key workouts in a training cycle. Ultimately, though, it makes sense as a runner to run faster when you can run faster. Bob's question was "If I run a training run at 7 secs/mile slower than PR pace (vs 20-60+ secs slower as planned), that means I'll race faster, right?"
Well, not necessarily. It all comes down to purpose. The purpose of that run was to be a Base Long run – time on feet, improved cardiovascular changes, improved fuel burning/clearing, promotion of bone/joint changes, etc. However, the purpose changed as the pace increased and it switched to an Endurance Long Run – lactate clearing, switching fuel sources earlier, fuller muscular effort, less time on feet, etc. Looking in a bigger picture, the Base Long run was setting us up for our hardest week yet … which includes a hard Base/Endurance run in the plan. Another factor here is that Bob's pace was about 7 secs off of his PR pace (our goals is to break that), which is kind of in no-man's land for pacing – it wasn't race pace, it wasn't tempo pace, it wasn't easy pace – it was just a harder paced long run with no specific purpose at that point.
So, now the question for this runner becomes what is the impact going to be from that workout that lost its purpose??? Does it change performance in the upcoming hard runs? Does it start a cycle of overtraining? Does it workout great and have a positive impact? Does it lead to an injury?
Another common area where purpose is lost is in the easy and recovery runs. Often, runners are feeling good and decide to go ahead and push the pace on an easy/recovery day, even though they know the purpose is to stay easy and recover. In the moment, this does no harm. But in the larger scheme, this can have a negative impact leading to lower performance in a Strength workout or Speed workout later in the week … and ultimately, it can lead to a subpar race performance due to overtraining.
So, what is the moral of the story? Think about what your purpose is in each run – both in the short term and the long term. What is the purpose of today's workout? This one question can help keep you on track in your training and keep you performing at your optimum level. This doesn't mean that you have to be locked in to a specific plan or not make any changes to your workouts or plans. In fact, it is the opposite of that. Keeping in tune with your purpose in a workout can provide a lot of freedom. It just requires that you change the workout with a training purpose in mind … add a rep/set to an interval workout, add a cut-down/progression to the end of a long run, do hill sprints instead of track work when the track is closed. Just keep in mind why you are doing what you are doing.
So, here's to living and running with a purpose!
For
daily wellness, marathons

and

every mile in between...

- Doc