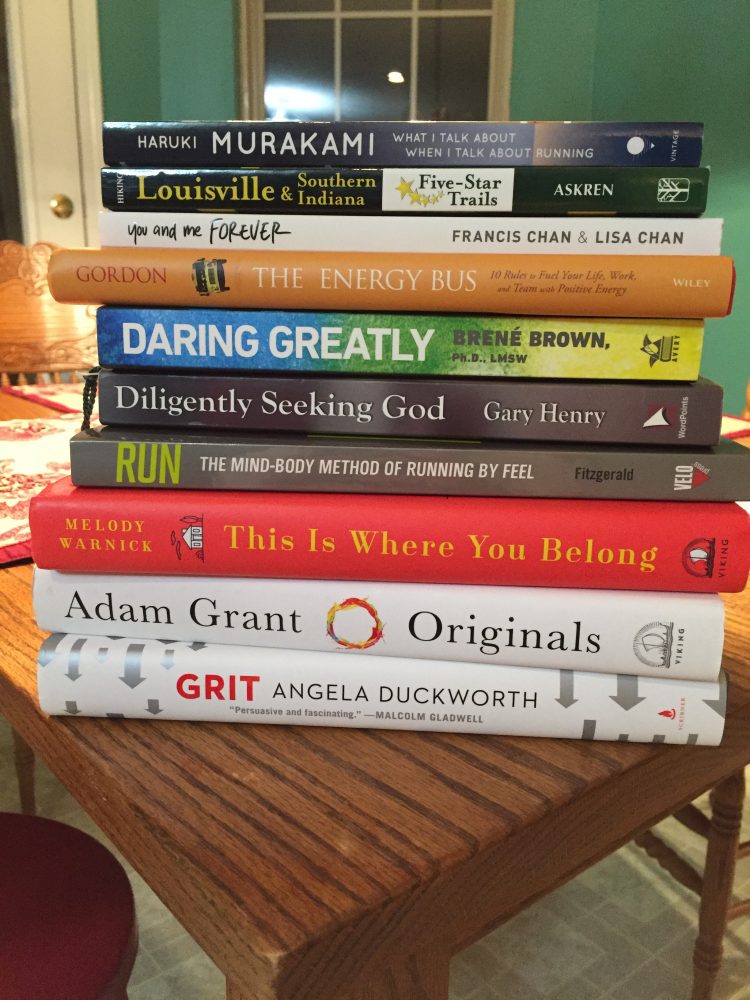 Originals by Adam Grant
This has been a popular read this year for a lot of coaches and professionals that I "follow" from afar. This book looks at how individuals who "go against the grain" can have success and sometimes have enormous success in this world. I generally like Adam Grant's work and am looking forward to this book!
Grit by Angela Duckworth
This is another popular read among individuals I have a lot of respect for. This looks into the psychology behind "grit" where she explores how passion and perseverance can lead to different avenues of success in one's life. Again I am looking forward to some inspiration to continue chasing my dreams and developing as a person.
What I Talk About When I Talk About Running by Haruki Murakami
This is becoming a more popular read among runners and has a catchy title, so I decided to check it out. Over the last several years, I have embraced introspection and self-reflection more and more, and I think I will likely be able to relate to several parts of this book – should be fun!
Run: The Mind-Body Method of Running By Feel by Matt Fitzgerald
Matt Fitzgerald is a popular author of running books, and this has been on my list for a while. I find that convincing runners to have confidence in "running by feel" is one of the harder parts of my work as a coach … made even more difficult by the fact that I am usually a "virtual coach", which means I can not have a conversation with or see the athletes I am coaching on a daily/weekly basis. I am hoping I can get some good "ammo" to help me become a better running by feel runner so that I can relate that to my clients.
Daring Greatly by Brene' Brown (currently reading)
Brene's Gifts of Imperfection was on my list last year, and this follow up is one I just began reading for this year. I love her work on vulnerability and authenticity and hope I can continue to develop those characteristics in my life. I would say that her approach to "self-improvement" has changed the way I view myself and others more dramatically than any other person, group, or "method". Should be a good read!