In a word: change.
Change something. Or change multiple things.
Running slumps (of the physical or mental variety) happen to most runners, whether recreational or competitive. Sometimes they can last a day or two, sometimes a month or two, sometimes a year or two (if you don't do anything about it). Below are some tips on how to potentially get yourself out of a running slump: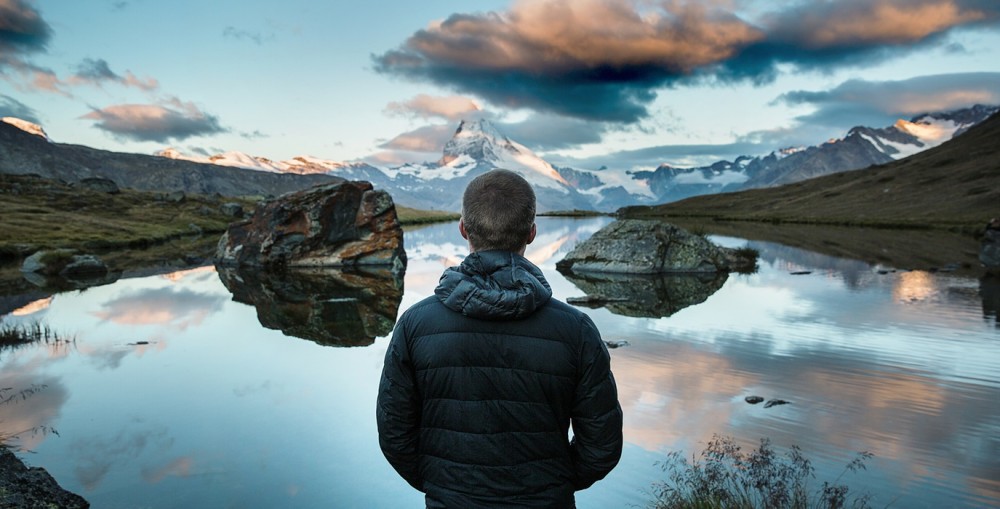 #1 – Make sure you are not overtrained and/or injured!
The injury part of this should be simple – are you injured? If so, you need to CHANGE some things. If an injury is a) causing a limp or b) lasting longer than 1-2 weeks, you likely need to see a medical professional who has special interest in running injuries. It's certainly no fun to be running injured all the time … that in and of itself can lead to a "running slump".
Overtraining Syndrome is a relatively common occurrence among runners – in particular competitive runners (recreational or elite) will often flow in and out of this state at different points of training. A good article that talks about this syndrome can be found here.
Signs of Overtraining Syndrome include: resting heart rate increases, poor sleep patterns for no other reason (i.e. late caffeine), poor mood, poor workout performance, increased frequency of sickness, always feeling like you have heavy legs even after easy days
Overtraining Syndrome is what it sounds like. You are working too hard in running and are now having progressively negative global changes from it. Jeff Galloway is famous for his run/walk method and is a leader in promoting rest in the midst of training. "Stress + Rest = Improvement" is a basic formula/quote that he has that makes a lot of sense. All runners have "Stress" in their running – this is work or running, whether it is a base/easy run or an impossible track workout. All runners also have "Rest" in their running – this is time off, sleep, nutrition, recovery runs.
If the balance between "stress" and "rest" is correct, this should always lead to improvement over time or at least static levels of running. If the balance is off, something has to CHANGE. You either need less "stress" or more "rest" or both.
#2 – For those in more of a "physical slump", CHANGE how you are doing one major part of your training.
Speed work – Are you doing all of your speed work in interval form on the track? If so, CHANGE it up. Instead of going to the track, integrate speed work into a street/trail run. Do your 800s as if you were in a road race and not on the track. Or even better, scrap your 800s altogether, and run by time instead. Do 90 secs of hard speed work instead of a set distance interval. Have you done "speed development" work? This is more short explosive max efforts that typically are no longer than 150m. Start by doing some hill repeats at near max effort because the hills can help with form. Then transition to the track for shorter efforts. "Speed development" work does a great job of promoting good form and maximizing muscle use – all this can come in handy even in the longest of races!
Tempo work – Are you stuck doing tempo work at the same pace for multiple miles at a time? CHANGE it up. Tempo work can be some of the most fun running that you do. Click here for how to do one of my favorite types of tempo runs – roulette training. Other options include fast finishes, alternators (running at a "hard" pace followed by recovery at a "moderately hard" pace and back to "hard" again), progression runs, ladder or pyramid runs for time or distance where you work up or down with different times or distances, mid run pick ups, Mona fartleks (or any other fartlek for that matter), pocket bursts with a running partner (put pieces of paper in pocket that have specific segment where only the one person in the group knows the distance).
Long/Base work – Same segments for all your long runs? Or same terrain? Or always running those two 20 milers per the same marathon plan you've used multiple times? CHANGE it up. Sometimes you've just got to spice up the long runs. Add some pick ups or surges into the run – pick a landmark to run harder to. Practice controlling your breathing and making sure you are using your diaphragm to help. Make sure to run a negative split. Get off the pavement or concrete and run on a train – even if your pace is slower (hint: it should be). Run a fast-finish run where you speed up to race pace at the end. The goal with all of these is to add some spice and a bit of work without making it a real tough workout (although sometimes, it is good to make your long run tough).
Supplementary training – Are you doing any strength work? Or yoga work? Or other supplementary training? If not, this is likely your ticket back to improvement. And if you have just dabbled in it, you'll likely see some good results if you get more serious here. Specifically, strength training has been found to really help with running performance in some good recent studies. One caveat – if you don't know what you are doing, get some help. Most gyms will offer someone to show you good form and work with you for a day to figure out what to do. Of course, there is always the personal training or the personal coaching route as well. And this is not just endurance work or arm work we are talking about. Eventually really getting down to 10 or less reps of a heavier weight can help out a ton. Two other good options to consider to start with: I put together a functional glute strength routine that really hits all the major muscles in the leg, and Jay Johnson has a "Eight Week General Strengthening" program that is also a great place to start. I would recommend starting with one of these options before moving to weight lifting unless you have some prior experience with that. Yoga and other forms of supplementary training do not have quite as much support from a research standpoint, but anecdotally, many runners will swear by them. For the most part, getting some sort of training in other than running is a good thing because any extra work will help activate some muscles that we don't use much in our primary activity of running!
#3 – For those in a "mental slump", CHANGE your current perspective on running.
Mental slumps are tough to get out of. Sometimes they are related to poor performances in races or workouts. Sometimes they are just related to getting burned out on doing the same things over and over again. If you are confident you are not suffering from Overtraining Syndrome (which has a mental component to it also), here are some ideas that might help:
Make some lists! Seriously, set some time aside to make two lists. List #1 = "things I really don't like about running right now". List #2 = "all the things I have ever liked about running – now and in the past". Try to really be as exhaustive as possible in this listing. Think about the things you hate about it and about the things that you absolutely love about it. Chances are, you will see a couple of things emerge: your list of things you like is going to be longer than things you don't like, you are going to remind yourself of a lot of things that you had forgotten on your "like" list, you might see a pattern with the things that you "don't like" such as too much time or away from family or training too hard.
If you don't feel like running, don't run. Seriously, stop running. I mean it, stop running. Sometimes my job as a coach is literally to tell someone to stop running. Easily, 12-14 days off completely from running will lead to either no physical ability loss or a very small one. After that, your running abilities will start to decline, but it might be worth it to take even more time off! While it is true that "you lose it if you don't use it", it is much easier to get back to a level of training you have already been to before vs getting to a new level of training in the first place. What this means is this: even if you took 3 months off from running, you are still going to be able to return to where you were relatively fast. Your body "remembers" where it was and will be more readily able to get there than prior to you ever having been at that level.
If you just came off a race cycle or hard training cycle, than I even more seriously implore you to take at least 1 week completely off from running! Race cycle training is tough! You work hard for usually a minimum of 10 weeks and sometimes around 20 weeks. Take a break. Recharge. Do something with your family or friends to make up for all those early Friday nights or not going out on Saturdays. You'll feel better for it afterward!
Try something new in your training! See the workouts above in the "physical slump" section for some ideas. But there are tons more … just start doing some things different in training, and you will likely start to have more fun again.
Run with someone else – even if they are slower or faster. A big joy in running comes from the synergy that seems to bring runners together no matter their differences. Find a running buddy, and run with them. Don't worry about how it fits into your training … just make it a priority to have fun with someone else! Even better, inspire someone new to run; it always feels better to make a positive change in someone else's life.
Focus on the "process" not the "results" – both in workouts and in races. There are going to be times when you are just not hitting the mark on your workouts and races. First, make sure it is not Overtraining Syndrome. Second, give yourself some grace and don't worry about your performance. Results always ebb and flow. Even the best pros finish in the 100s sometimes or drop out of races. Some days or weeks or months, it just "isn't yours". Look at those lists again, and find your joy in running. Focus on those things, not your times or your performances. Running is a life-changing sport … remember all the great ways your life has changed, and find the joy again!
These are just some tips that might help … there are plenty more, and ultimately, we are all individuals that will respond differently. But, don't worry! If you are in a running slump, you can and will get out of it. Just take your time and allow yourself to be where you are right now. It's okay to hate running sometimes! But rest easy, that once you have experienced the joys and the highs of running, most always you will come back to it … if you give yourself the room to take a step back, take a break, and get a new perspective on your running life!
For
daily wellness, marathons

and

every mile in between...

- Doc